FOR US IT'S ABOUT RELATIONSHIPS
Whether simple or rather more complex, your legal affairs should always be conducted in a trusting and professional manner. It's at the heart of everything we do.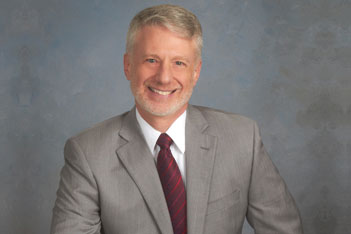 PROFESSIONAL PROFILE
James Dougherty was admitted to practice law in Connecticut in 1983 after graduating from the University of Connecticut School of Law.  He has over 30 years experience practicing in Greenwich focusing his practice in the areas of Real Estate, Trusts and Estates, Probate Administration, Elder Law, Tax and Non-Profit Organizations.
OUR SERVICES
Our services are provided in a personal, hands on manner customized to the needs of the individual client. We focus our practice in the following areas: Real Estate, Trusts and Estates, Probate Administration, Elder Law, Tax and Non-Profit Organizations.  You will find our fees reasonable and our service prompt and courteous.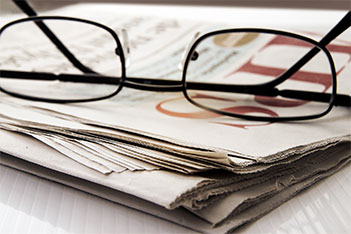 LATEST NEWS
As of October 1, 2013, James Dougherty began practicing solo and reorganized his Firm as Dougherty Greenwich Legal, LLC.  His office remains at 28 Sound View Drive, Greenwich, Connecticut.  Jim was recently named to the Irish Legal 100 for the 6th consecutive year and was named a Connecticut Super Lawyer again for 2015.
REASONS TO WORK WITH US
Our aim is always to exceed our client expectation with a service focused upon professionalism, understanding and an inherent wish to provide the highest possible standards.
A WEALTH OF EXPERIENCE
The Dougherty law firm has been operating in Greenwich, Connecticut continuously since 1930. The firm was started by James A. Dougherty, the grand-uncle of James B. Dougherty. Jim received his on job training from his grand-uncle and his father and learned from their then 80 years of experience. He has now added his own 30 plus years of experience.
A GREAT REPUTATION
James Dougherty and his family have built a great reputation, not only in the legal field, but also in service to the Greenwich community. The firm has served multiple generations of Greenwich families. Dougherty family members have been active in Greenwich Town government and on numerous non-profit boards in town.
FOR BOTH LARGE & SMALL
While Dougherty Greenwich Legal, LLC primarily serves individuals and small businesses, it also has the experience to serve the large needs of individuals and to serve larger organizations.
BACKED BY ASSOCIATION
Through its long history in Greenwich, Dougherty Greenwich Legal, LLC has built up an invaluable network of associations not only in the legal field but with accountants, financial advisors, surveyors and engineers, town officials and department heads, title searchers and title insurance companies, banks and realtors. We can call on those associations to get the services our clients need.
Latest News & Information
Customer Reviews: We Love our customers and they Love Us.
We strongly believe that great support and comment from existing customers is a valuable indicator to those seeking the services available within our sector.
Engenders a sense of trust and security
"I have found Jim a pleasure to work with on several occasions which include the execution and finalization of an aunt's estate, the revocation of a trust involving securities, and the purchase and sale of real estate.  In each instance his work was thorough and prompt and executed in a fashion which chose the best avenue of approach in tackling complex issues.During face to face meetings, he has been careful to review documentation with patience to ensure that I gain a full understanding of the material at hand, especially given that I am not well versed in legal presentation. In conversing by email, he returns answers to questions quickly and I have found his availability during early morning hours to be particularly helpful in expediting matters of concern. I whole heartedly recommend Jim as a confident and competent attorney who most importantly engenders a sense of trust and security in representing his clients.  In these times that is a most valuable attribute." – Bev Kimmel – Client.
The consummate legal professional
"Jim Dougherty, of Dougherty Greenwich Legal LLC, is the consummate legal professional. His work product, knowledge and attention to detail is outstanding but what truly sets him apart is his commitment to putting his client's needs first. The numerous clients I have sent to Jim over the past twenty plus years have all thanked me for the introduction, a true testament to the quality of the work and, more importantly, the quality of the man. He is an excellent choice to assist you with your legal needs." – Eric – Investment Advisor.
Jim Dougherty has been my personal and business attorney for many years. He has represented my wife and me in real estate and estate planning matters. He has represented my business in buying and selling real estate, construction mortgages and easement issues. Jim has always been readily available and has handled all matters in an efficient and professional manner. I would highly recommend Jim to anyone needing a real estate or estate planning lawyer in Greenwich.
I am happy to give Jim Dougherty my wholehearted endorsement and recommend him to anyone needing a knowledgeable, thoughtful and wise attorney. Over the last 15 years I've sought his counsel and legal advice in numerous business matters, and while I may not have always been delighted with the options he laid out for me, I always came away from our meetings knowing he gave me the most sensible and best possible advice.
I practiced corporate law in New York City for close to 60 years. In my retirement, since 2007, I have been volunteering to serve as a director and secretary of the 195-unit cooperative apartment complex where I live in Greenwich. During that time I have worked closely with James B. Dougherty, Esq., the attorney most used by the cooperative, and learned to appreciate his work and the quality of it. I can speak mainly of the many corporate law and real estate law matters that he has handled for us. He is a very intelligent person and a very good lawyer. What surprises both of us is how many and varied our legal matters for the cooperative tend to be.
As a real estate agent in town, I'm selective about the attorneys I work with and recommend to my clients. I instinctively recommend Jim as someone they can trust with the biggest transaction of their lives. And personally, I enjoy working with him because he is always responsive, quick and thorough.